At Vitas Security, we provide businesses in Waterford and the surrounding South East area with a wide range of solutions to assist with adapting to the current Covid-19 Pandemic and beyond.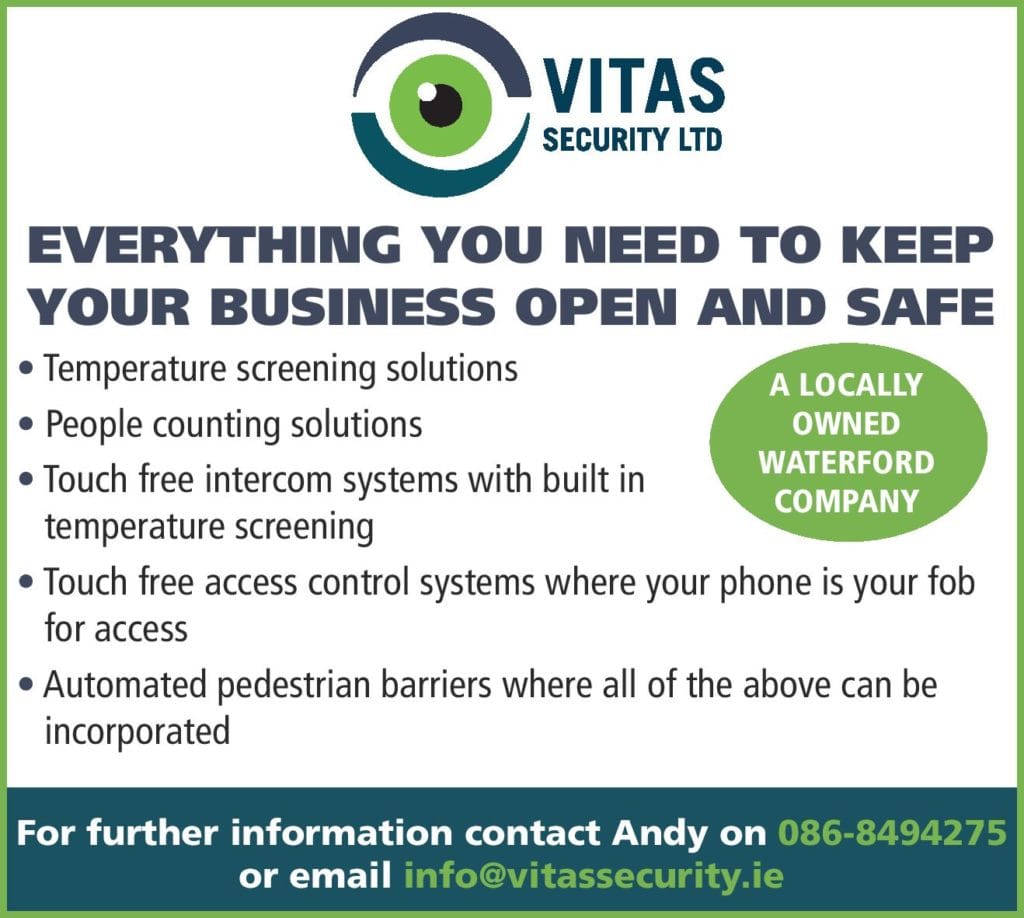 Retail Solutions for COVID 19 (Coronavirus)
For retail-based businesses, Vitas Security recommends a mix of IoT (internet of things) and people counting technology which will automate the process of regulating the number of customers entering the store at one time, which can reduce costs and improve safety. To this end, Vitas Security has a range of systems that will assist you in running your business, some of the systems which include but are not limited to
Camera with integrated speaker

You can set the speaker to play a custom message to advise of social distancing outside of the retail unit or to notify customers of rules/changes before they enter the premises
Provide automated prompts when people are permitted to enter.

People Counting System

The people counting system utilizes a people counting camera to assist in limiting and detecting the number of customers in the shop at one time and you can display this information in real-time to a monitor/monitors
Use sensors to count people entering and leaving your store or building.
Use the system to program your limits (i.e. 100 allowed in the store).

Thermal CCTV camera

You can use these cameras to detect if a customer has a fever

Pedestrian barriers

These can be used to control the flow of people into and out of your store, as well as assisting in keeping social distancing.

Temperature and face recognition intercoms
For more information on the solutions/systems we can assist you with, You can give us a call on 0868494275 or Email us at This email address is being protected from spambots. You need JavaScript enabled to view it.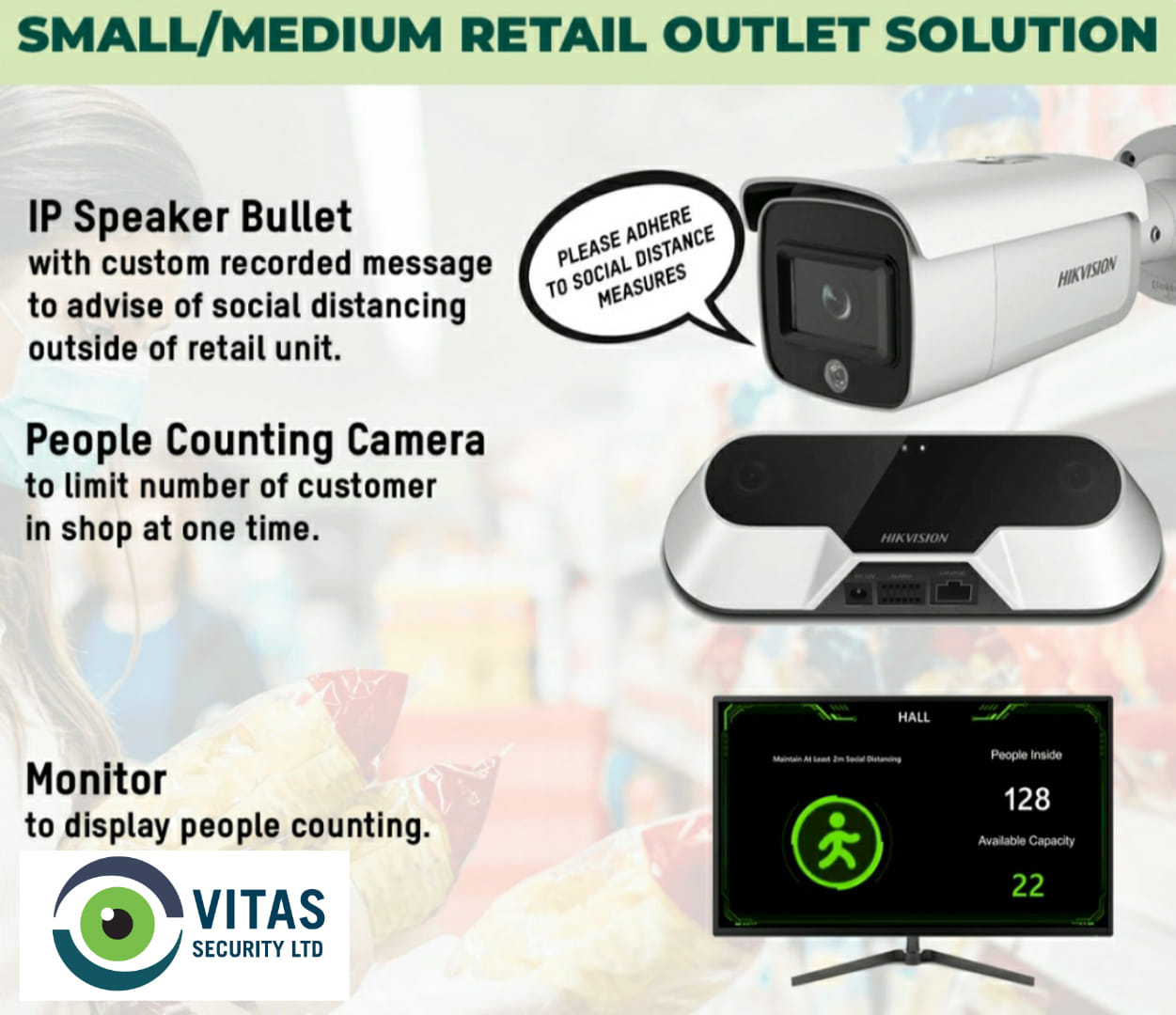 Office Solutions for COVID 19 (Coronavirus)
Vitas Security also provides a range of solutions for office-based businesses. If you are looking to upgrade your access control system Vitas Security has a range of solutions to assist you in this process. Our solutions can include but are not limited to
Facial Recognition / Palm Print Recognition

Using intelligent engineering facial recognition algorithms and the latest computer vision technology. Our systems support both facial and palm verification with large capacity and speedy recognition, as well as improves security performance in all aspects.

Temperature/Fever detection

Our body temperature detection systems are accurate to within 0.3° C which will allow your business to identify employees, customers, or visitors that may bring infection into the workplace and the wider workforce. Thereby safeguarding your teams and business.

Mask Detection

Our systems consist of a powerful anti-spoofing algorithm against fake photos, print attacks (laser, color and B/W photos), video attacks and 3D mask attack
At Vitas Security, we can supply and install systems to your unique requirements giving you, your staff, and customers peace of mind knowing that they are in a safe environment.
If you require further information on the solutions or systems we can assist you with why not give us a call on
Or Email us at
This email address is being protected from spambots. You need JavaScript enabled to view it.